Capsules production
Capsules have been a very reliable and widely accepted method form of encapsulation for nutraceutical formulas. You can have your formula blended and encapsulated into a capsule with little to no effort with the help of us.
Our flexible capsule manufacturing capabilities truly enable us to bring your ideas to life. We can expertly manufacture your custom chewable, fast-melt, or sublingual capsules in a wide variety of shapes and offer several types of coating and imprinting options to make your product uniquely yours! Because there are many different sizes and shapes, you can determine how big/small you want your capsule to be according to serving sizes. capsules can also offer a variety of coating from delayed-release, time-release, as well as custom colors.
Top Capsules Manufacturing Capabilities
We have capabilities to manufacture any nutraceutical capsule formula. From sourcing each ingredient in your formula, to post encapsulation inspection; we do it all at the best prices and the fastest lead times. We have the experience to help you formulate a new product for your target audience, or discuss with you how to properly scale your manufacturing. As your partner, it is our job for long-term capsule manufacturing success.
Well Aliments makes it easy to quickly take your capsules from production to market with our one-stop labeling and packaging design solutions. We offer a wide variety of bottling and secondary capsule packaging options to protect your product and expert label design and printing services that can help your product "pop" off the shelves! Our in-house graphic artists can also create promotional materials, such as inserts and pamphlets, so you can effectively promote your products and educate your customers.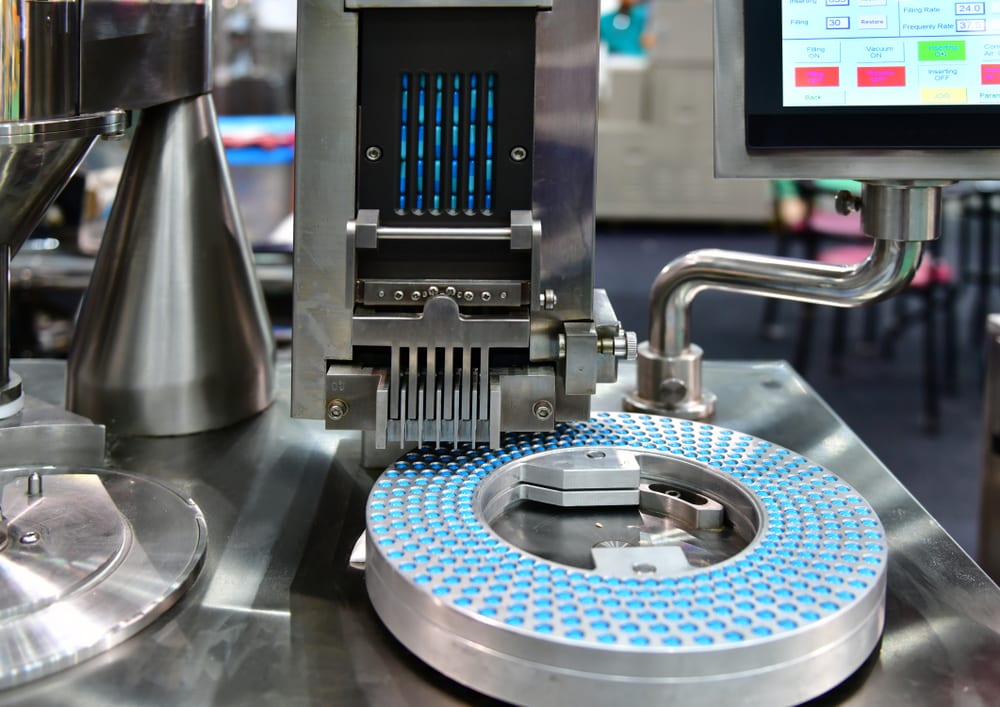 Capsule Manufacturing
When producing these capsules, the materials must be gathered. Once all materials are prepared, they are joined with hot demineralized water and mixed via vacuum, in a machine. Over time, the blend will have more hot water added, dyes and opacifants if needed.
When ready, the mixture will be molded around steel pins into the correct size and shape of the capsule. Both ends of the capsule are then dried together.
Attention to Details
Traditional capsules are still one of the cost-effective forms of supplements, if your goal is to get the highest volume of product for your money's worth. Many multivitamin and multi-ingredient formulas are produced in capsule form because the most materials can be packed within the space of a capsule. capsules can also extend the stability and shelf life of your product for a longer period of time.
When making a capsules product, our main focus is premium product quality. All our vitamin and supplement manufacturing occurs in a facility that is GMP Certified. At every stage of the production process, our facilities conduct stringent quality control checks. Our facilities also continually monitor and control environmental factors in order to optimize the preservation, purity, and potency of active ingredients.
---
Liquid Capsule Manufacturing
It is our goal here to make the process of liquid capsule manufacturing as quick and efficient as possible for you. As your liquid capsule manufacturer, you will enjoy the benefits of having a great product, while we takw care of the stages of production.
Liquid capsules can be a great delivery method for liquid formulas. Manufacturing of liquid capsules is nearly identical to normal capsule manufacturing. You can learn more about that process here.
A key difference would be the formula itself. Being filled with a liquid means it has to be more protective of the contents, along with not leaking. To prevent the leaking, a band is applied to the capsule at the line of where it splits in half.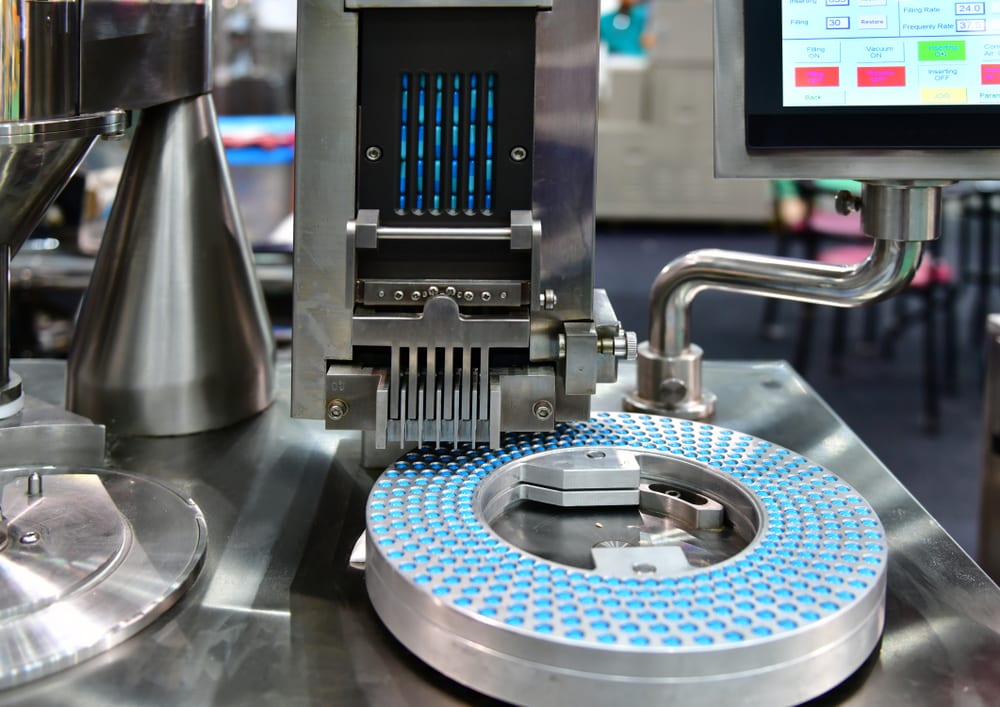 Attributes Of Liquid Capsule Seals
Empty capsules are prepared for the liquid blend by being split in half. Naturally in the manufacturing process, liquid capsules come apart at the middle of the capsule. To confirm that the blend within does not get tampered with in any way, the capsule is sealed. The seal can be a form of a spray seal, or it can be a vegetarian gel.
Liquid Capsules Potentially Have More Capabilities
Liquid Hard Shell Capsules can be manufactured to have a variety of capabilities, such as:
Timed release component
Dual-action blends
Etc.
Dual-action blends allow for two different blends to be in the same capsule. The reason for this is when two blends work synonymous they may be better or stronger. As for a timed-release component, it can be made to be accurately released into the bloodstream at a specific time to pinpoint an area of the body.
CAPSULE MANUFACTURING EXPERTS
Capsules are one of the most commonly used forms of encapsulation. They offer more customization and more possibilities for your formula and blend. Being one of the best vitamin capsule manufacturers, we are confident we can produce your private label capsule supplement at the highest quality.
capsules can be taken in a variety of ways, depending on the type of capsule it is. The types of capsules include:
Compressed capsule
Effervescent capsule
Chewable capsule
Fast melt capsule
Your Trusted Partner in USA
Nutraceuticals - Beauty & Skin-Care - Sports Nutrition
Get Started Today
Have questions and prefer to speak to a Representative directly?
+1 856 - 988 - 5444
+1 667 - 305 - 0585 | +1 609 - 401 - 9609